The picture is wrong, we are leaving out some important aspects of news: Ulrik Haagerup, Constructing Tomorrow's News
Tuesday 10 March, 2020
Ulrik Haagerup
, Founder and CEO of the
Constructive Institute
for journalism is the keynote speaker today at a
Judith Nielsen Institute
function titled
Constructing Tomorrow's News
.
Haagerup is known for his new approach to journalism, which encourages publishers to tell all sides of the story, including solutions and the positive angles.
"To support democracy we have to support journalism,"
he said but pointed out that news outlets may have created the problem for themselves by only telling negative stories.
"It has now become socially acceptable for people to say they don't want to consume news… We need a new vocabulary, such as Constructive journalism… We need to find a way to talk about what is missing."
The word constructive is defined as something that "intends to have a useful or beneficial purpose."
"Journalism is the filter between public perception and reality.

"When journalists are on the attack it builds distrust and people find new tactics to fight each other… The goal of journalism is to give people the best available information for them to make up their minds about things."
"Fake news is not the real problem, news is the problem. The picture is wrong, we are leaving out some important aspects to only cover the conflict or the negativity,"
he said, pointing out, for example, that Corona Virus coverage is highlighting the deaths, but is not always reporting how many people are recovering. Other examples he mentioned included the recent fires in Australia, where he pointed out that stories were constantly keeping tally of how many hectares were burnt but did not say how many were not burnt, for example more than half of Kangaroo Island is
not burnt
.
Quoting
Roland Shatz
he said:
"Negativity is the illness… apathy or fear is the result… It disengages people."
Without negating the importance of normal news values, he urged journos and editors to publish the best obtainable version of the truth, cover all angles, not just report the conflict or the negativity, he urged.
"See the world with both eyes, the happy and sad, the good and bad. Document wrong doings but also document the right doings,"
he said.
Should we change the way we report news? Yes, says Haagerup.
"People don't need more news they need better news."
The good news is that people like to read good news.
"It does work, people read those stories more than traditional style news stories. They read them to the end and share them more,"
said Haagerup, quoting various studies (see
The Guardian
).
Because they are scared by stories in the media, the majority of people believe the system is failing them. This engenders a sense of injustice, a lack of hope, a lack of confidence and a desire for change. These factors are recipes for populism. He cited the
Edelman Trust Barometer's
global results which showed that trust in journalism is decreasing and is notable in countries where populist leaders are emerging.
He cited a poem by Jodie Jackson, published as a
video
online as one of the reasons he began to rethink the way he did news.
Ulrik's full presentation is below.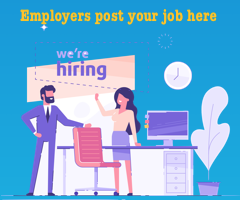 ---
Subscribe to the radioinfo daily flash briefing podcast on these platforms: Acast, iTunes Podcasts, Podtail, Spotify, Google Podcasts, TuneIn, or wherever you get your podcasts.
Ask Alexa: 'Alexa, play radioinfo flash briefing' or ask Google Home: "Hey Google. Play the latest Radioinfo flash briefing podcast."

---
Post a Comment
2 Comments
rocknews
13 March 2020 - 8:26am
Assuming he has been quoted accurately, this is a surprisingly simplistic view from Haagerup.

There are many reasons behind the decline in trust of news media including the rise of social media, constant attacks from politicians and the media's disinclination to defend itself. Negative news is reported because that is what the public wants to hear/read. We live in an era of measurable audience engagement and the harsh fact is that people do not consumer 'positive' news as voraciously as they do the harder stuff.
EDITOR
14 March 2020 - 8:50am
Rocknews, thanks for your comment, which deserves clarification, so as not to do an injustice to Ulrik Haagerup.

He did indeed make the point that he was not advocating 'good news' stories or negating the importance of news values, he was just urging stories to be well rounded. For example, if there are stories with angles such as 'Deadly Corona Virus' they should also carry the information that the virus is not deadly to more than 80% of people who catch it, and that this should be in every story. We took it to be his main point.

We assumed the normal protocols of journalism to be a given, but you have rightly pointed out that we should have made mention of them in the story for our own well-rounded reporting.

Thanks for pointing it out. We will amend the story accordingly.