AFL welcomes a new radio partner, Aboriginal Radio Alliance
Saturday 12 June, 2021
The AFL is partnering with Aboriginal Radio Alliance to broadcast AFL matches to remote Indigenous communities in Australia.

The partnership will see Aboriginal Radio Alliance travel to Cairns and broadcast the Round 13 match between St Kilda and Adelaide Crows to remote communities located throughout Australia through its network of radio stations including TEABBA (Top End Aboriginal Bush Broadcasting Association), CAAMA (Central Australian Aboriginal Media Association), Black Star and 3KND.

The community radio group will also broadcast a weekly AFL match through their network in season 2022, extending the commitment of the AFL to help reach more rural and remote communities across Australia.

Jim Remedio from the Aboriginal Radio Alliance says the new partnership is an exciting opportunity.
"The AFL sat down with us and listened and learnt about our lived experience and our cultural issues, so we're delighted to be partnering with them to bring AFL to remote communities. This is great for our listeners in regional and remote Australia, great for the code and fits perfectly with the new Reconciliation Action Plan."

AFL Executive General Manager of Inclusion and Social Policy, Tanya Hosch says partnering with community radio stations that connect with Aboriginal and Torres Strait Islander peoples and engage with remote communities was another step forward for Australian Football.

She says,"After celebrating the contribution of Indigenous Australians to our game in Sir Doug Nicholls Round last week, I'm thrilled that the AFL is partnering with Aboriginal Radio Alliance to extend our reach to rural and remote Indigenous communities across Australia.

"The partnership is important as we seek to build the representation of more Aboriginal and Torres Strait Islander peoples voices in our game."
---
Subscribe to the radioinfo podcast on these platforms: Acast, Apple iTunes Podcasts, Podtail, Spotify, Google Podcasts, TuneIn, or wherever you get your podcasts.
Ask Alexa
:
'Alexa, play radioinfo flash briefing'
or
ask Google Home
:
"Hey Google. Play the latest Radioinfo flash briefing podcast."
---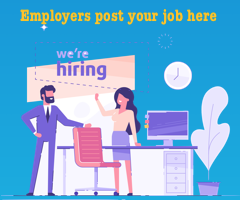 Previous